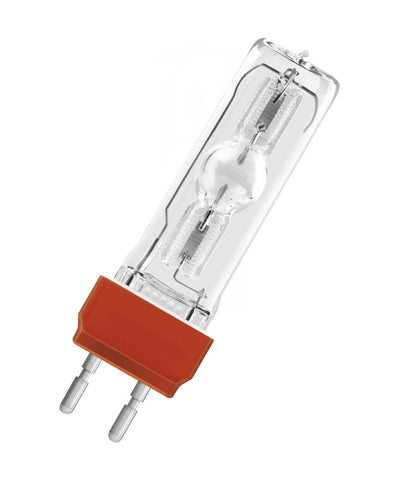 Osram HMI Digital 400w/se UVS Gzz9.5
Osram HMI Digital 400w/se single ended metal halide lamp with Gzz9.5 base. New improved flicker free version of the Osram HMI 400w/se.
Osram NAED 55073-0, Osram A M04 727 00 2G
Replacement lamp for the Arri L6.400M.0, Dedolight 400w HMI bulb for DLH400S & Profoto ProDaylight 400 Air. Cross references to Philips MSR 400 HR, GE CSR 400SE/HR/UV-C, Ge 93011462 and Sylvania BA 400 SE HR.

*In stock ready to ship*


*Discount on 2+ lamps please contact us for details*

Overall length 110mm
Diameter 23mm
Lamp life 650 hours
Lumen 32,500k
Colour temperature 6,700k
---
We Also Recommend
---